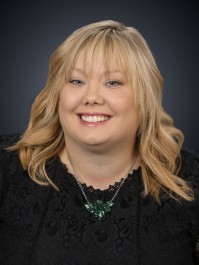 Loan Processing Assistant
Roxanne joined Community Bank Owatonna as a Personal Banker in 2020 and moved to the Loan Processing Assistant position in 2022. She has more than 10 years of experience as a teller and personal banker.
She enjoys working with the bank's customers while providing them with the best possible service. Roxanne resides in Owatonna with her family. Roxanne and her boys enjoy swimming, fishing and hockey.