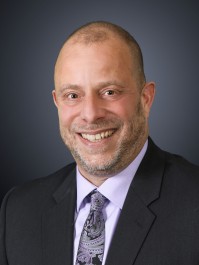 Senior Vice President/Operations and Information Technology
Todd Cordes is a Minneapolis native and lifelong Minnesota resident with over 25 years of banking experience, including the last two years at Community Bank Owatonna, where he served as the Vice President/Operations and Information Technology.
Cordes has 13 years of experience serving Minnesota bank customers in the Rochester and Kenyon markets. Prior to arriving at Community Bank Owatonna, he spent nine years as an Assistant Operations Officer for United Bankers Bank in Bloomington, where he worked with hundreds of community banks by providing information technology and bank operations services and support.
Cordes graduated from The University of Minnesota-Duluth, where he earned bachelor's degrees in mathematics and political science. Throughout his career, he has earned several professional designations, including National Check Professional (NCP) and Accredited ACH Professional (AAP).
Cordes has two daughters, Julia and Emily, and he resides in Kenyon. He enjoys attending his daughters' activities, athletic events and family camping trips.