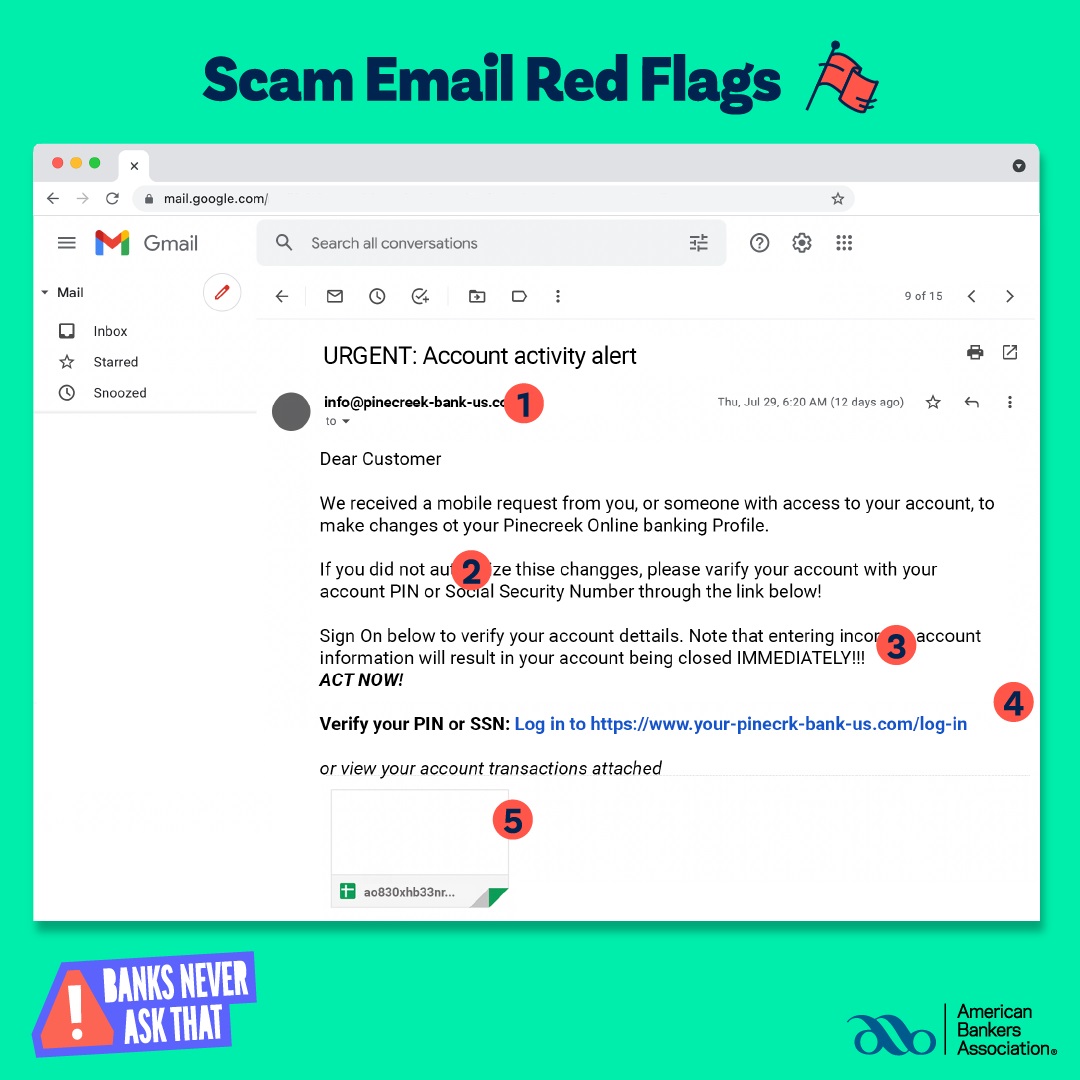 Did you know 1 in 99 emails is a phishing attack? Here are 5 clues that always give away a scam.
Act Now! High-pressure language, scare tactics, a sense of urgency
Confidential Info? Asks for sensitive account info such as, passwords or your Social Security number, PINs or a login code that's been texted to you
Internet... Asks you to visit an unfamiliar website or to call a number different from the one listed on your card
Unprofessional# Incorrect grammar, unprofessional language, multiple typos
Communication* Email attachments, suspicious links
Think that call, text or email might be a trick? Remember these red flags, because #BanksNeverAskThat.
When in doubt, throw it out! If an email, link, or post looks suspicious, delete it. #BeCyberSmart