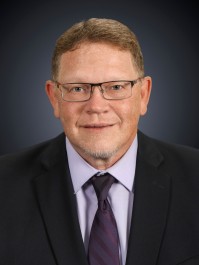 Vice President
Community Bank Owatonna Vice President Jeff Goergen has more than 25 years of banking experience, with more than two decades serving the Owatonna community. He has a passion for providing "community" banking services to the Owatonna market. He most recently served as Vice President/Branch Manager for the Owatonna branch of CCF Bank, formerly known as Wells Federal Bank.
Jeff graduated from Owatonna High School and went on to attend the University of Minnesota. He obtained a Bachelor of Individualized Studies degree in the areas of management, economics and communications. While at the University of Minnesota, he served as Captain of the 1988 Big Ten Championship Baseball Team.
Jeff is actively involved in coaching youth athletics in the Owatonna community, where he resides with his wife Rhonda and their two sons, Isaac and Kyle.