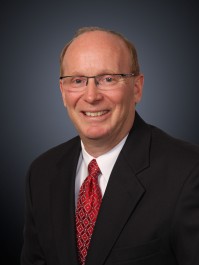 President/CEO
Steve Grams has been with Community Bank Owatonna since it opened in January of 2003. Steve was born and raised in Sheboygan, Wisconsin. He attended the University of Wisconsin-Madison, where he received his Bachelor of Business Administration with a double major in finance and business administration.
Steve completed his graduate degree at the University of Wisconsin-Whitewater, where he received a Master of Business Administration, majoring in finance. Steve was employed in the banking industry in Madison, Wisconsin for 13 years in various management capacities before relocating to Owatonna in 1995.
Steve and his wife Martha have two daughters, Hannah and Sophie.